Security
Falcon 4 Camera Kit
4ch video inputs
All channel@ 2CIF realtime recording
HDMI, VGA output up to 1080p
4ch sync realtime playback
1 SATA, 2 USB, 1 RJ45(100M)
Includes 500 GB Hard Drive
Includes Mouse and Remote Control
Includes 4 qty 100ft Jumper Cables
Includes 4 Cameras
Regular: $599.99
Qty. Available: 1
Home Audio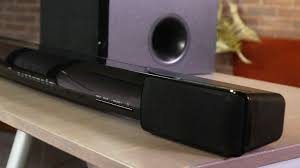 Yamaha Sound bar System with Wireless Sub
Soundbar with Wireless Subwoofer delivers superior surround sound from TV and BDs
- Advanced Bass Extension Processing delivers a surprising abundance of bass sound
- Large volume cabinet reproduces TV sound with high sound quality
Soundbar produces expansive and clear surround sound
Wireless Subwoofer with A-YST II reproduces deep bass with clarity and power
Bluetooth wireless music streaming from smartphone/tablet
Regular: $499.99
Qty. Available: 2
Home Projector
DLA-X570 4K Home Theatre Projector
DLA-X570R
Overview
The Best-In-Class Home Theater Projection Experience with 1800 Lumens brightness and 4K e-shift4
Regular: $4799.99
Qty. Available: 2
Television
Panasonic 65" 1080p Smart LED TV
Priced to move
Image Motion (IM) 240 Hz
Super Bright Panel
Web Browser / netflix
Regular: $2499.99
Qty. Available: 1
Audio
Compact Audio SC-PMX9
120 W (RMS),High Quality Sound
3-Way Bass Reflex Speaker System,Wireless Technologies
DLNA®, AirPlay® & Bluetooth®
Regular: $499.99
Qty. Available: 2
Home Speakers
Silver 2 Gloss
The Silver 2 features a powerful 8" C-CAM® RST® bass/mid driver in a compact two-way stand mount design. Higher overall efficiency and driver size deliver excellent dynamic headroom with the extended bass normally associated with floor-standing models.
Regular: $1349.99
Qty. Available: 1
Home Audio
7.2 Channel Avantage RXA-660 Network receiver
140 W/ch (6 ohms, 1 kHz, THD 0.9 %, 1ch Driven FTC)
80 W/ch (8 ohms, 20 Hz-20 kHz, THD 0.08 %, 2ch Driven FTC)
Ultra HD Pass-through with HDCP 2.2
Phono Input
DTS:X® Ready and Dolby Atmos®
Regular: $849.00
Qty. Available: 1
Home Audio
Yamaha 7.2-channel 4K Ultra HD network AV receiver
This 7.2-channel 4K Ultra HD network AV receiver features Dolby Atmos® and DTS:X™ object based surround sound. The free MusicCast Controller app makes it easy to access your music library and streaming music services. Add audio in up to 9 additional rooms with MusicCast wireless speakers or other MusicCast devices. Wi-Fi®, Bluetooth® and AirPlay® wireless connectivity, advanced speaker configurations and Zone B audio provide added system versatility.
Regular: $799.99
Qty. Available: 1
A/V Furnature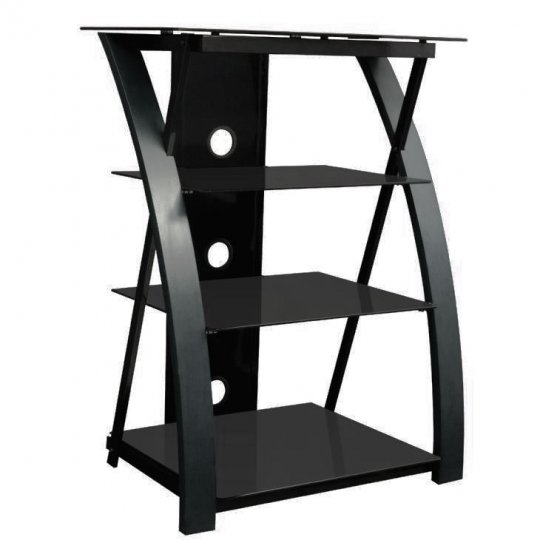 Sonora 34" S53A4N Wood and Glass Audio Stand BLACK
The Sonora s53 Series, modern curved wood design audio home entertainment shelf unit has four tempered dark glass shelves able to hold up to 110lbs on the top or bottom shelves. The deeper bottom shelf for is great for bigger components. This sturdy unit has wire management.
Regular: $279.99
Qty. Available: 2
Home audio
PSB Alpha T1 Tower speakers
The Alpha T1 Tower Speakers is associated as our entry-level tower only by its price. Expect to be amazed at its distinct performance ability, with brilliant highs and pronounced bass.
Regular: $599.99
Qty. Available: 2
Home audio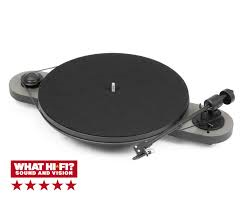 Pro-ject Turntable
• Belt drive system  
• Integrated motor control with DC power supply secures silent running  
• Central gravity mass point made from artificial stone  
Regular: $289.99
Qty. Available: 1
A/V Furnature
Sonora A/V Stand
Thick, Real Wood Veneer Panels
Two Fold Down Compartment Doors
Cable Management and Shelf Ventilation
Regular: $659.99
Qty. Available: 1
AKG Quincy Jones Headphones
AKG Q701 Black
High end last pair
Regular: $399.99
Qty. Available: 1
Go to Google